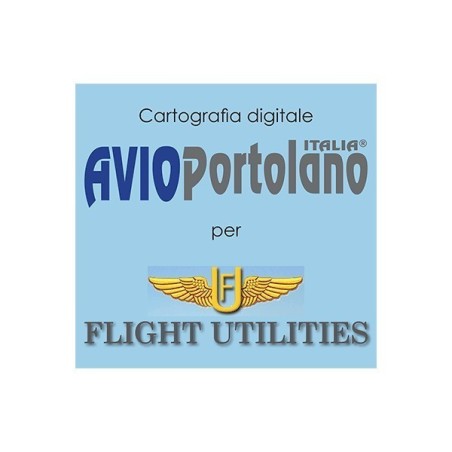  
Cartografia per Flight Utilities
Digital Map Avioportolano for the flight planning platform of Flight Utilities. Edition 2022
From today you can use Avioportolano digital cartography within Flight Utilities, to draw flight plans, export them and print the Flight Log for your stringer.
The procedure for obtaining the cards is simple:
1) Buy the card from this page;
2) You will receive a confirmation email and an email containing the code (IMPORTANT! Keep the email with the code for future use);
3) Go to the page http://www.flightutilities.com/ and log in;
4) Select "Your Profile"> "Personal Data / Preferences"> "Preferences";
5) Press the "Add Avioportolano map" button and enter the code downloaded during the purchase.
You can plan your flight plan using the Avioportolano map as a basis; from the top menu select "PLAN" and choose "Flight Plan with Google Maps" on the left, the Google map will appear by default and can be replaced by the Avioportolano map by selecting it with the dedicated button at the top right.