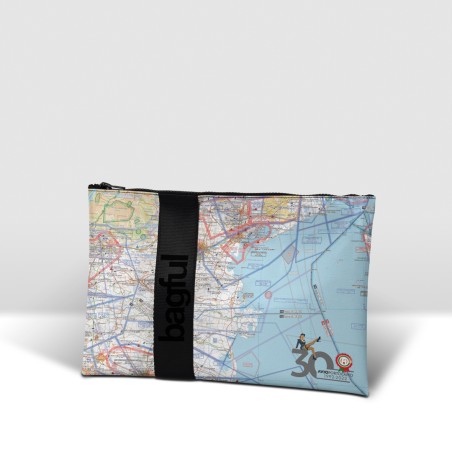  
CUSTODIA Navigator
Perfect reproduction of the 1: 500,000 Avioportolano VFR cartography with clear print of all the graphic details that have imposed the Avioportolano style in cartography throughout Europe. Aviation geography is beautiful, rich, complex, readable by a lucky few: it tells your story and who you are.
Limited edition only on order with the thirty-year Avioportolano logo
To this simple object we normally entrust the protection of our most important or intimate objects. We wanted to enhance it and give it the importance it deserves by inserting it into the Avioportolano Collection in five different graphic configurations. Sized to accommodate flight documents, tablets, telephones, aeronautical maps, guides, books and anything else that is part of everyday life. Made of soft PVC, entirely handcrafted in Italy, with seams and reinforcements done by hand and sturdy zipper of the highest quality.
Purchase: on order only
Data sheet
Materiale

PVC

Dimensione

21 X 23 cm